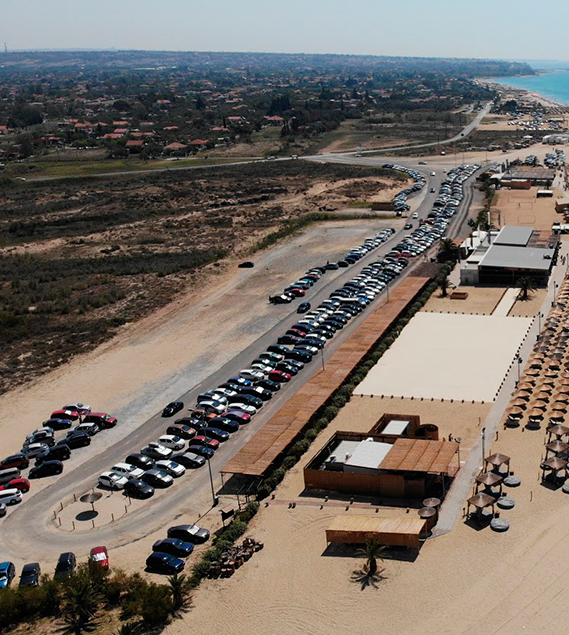 Services
Parking
Welcome to Sahara Resort, the largest beach bar in Chalkidiki! We understand that finding a parking spot can be a hassle, especially during peak hours, so we've made sure to provide plenty of parking for our guests.
Our parking lot is conveniently located near the beach bar, with easy access to the entrance. We offer 1200 free parking spaces for our guests so you can park with ease and enjoy your day at our resort without any worries. In addition, for those looking for a premium parking space, we offer a covered VIP parking space to protect your car from the sun and heat. At Sahara Resort Parking you will also find an assistant who will guide you to your spot and ensure that you find a parking space for your car immediately.
Whether you choose our free parking or opt for our VIP parking services, we strive to provide a stress-free parking experience for all our guests. Our valets are always available to assist you with any questions or concerns you may have.
We hope this information was helpful in planning your visit to Sahara Resort. If you have any further questions, please do not hesitate to contact us. We look forward to welcoming you to our beach bar and offering you an unforgettable experience.