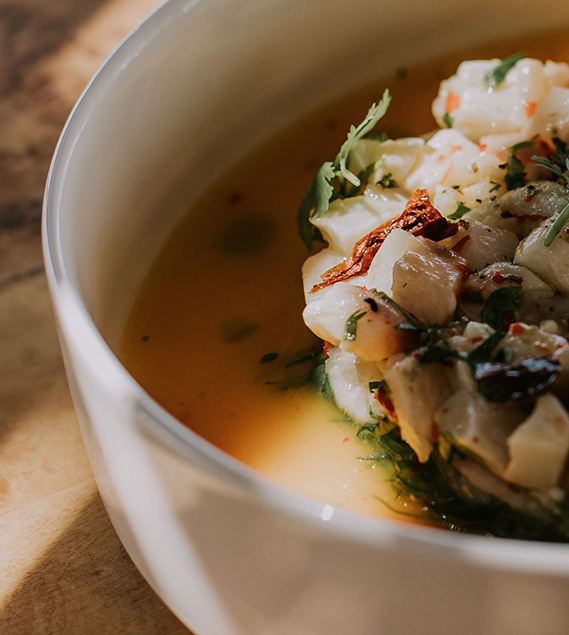 Services
Restaurant
Welcome to Sahara Resort's restaurant, where you can enjoy a delicious meal while enjoying the stunning atmosphere of our beachfront location. Our restaurant is the ideal place to relax while enjoying Greek cuisine at its best!
Our menu is carefully crafted by Chef S. Papadima using the freshest ingredients and local produce to create a range of dishes that showcase the best of Greek cuisine. From creative appetizers, fresh fish and salads to seafood and fine cuts of meat, there is something for everyone. We also offer a selection of refreshing cocktails and fine wines to accompany your meal
At the Sahara Resort restaurant, you can dine in style while enjoying the stunning sea view. Our restaurant is located right next to the sea, so you can enjoy your meal listening to the gentle sound of the waves.
Whether you are looking for a romantic dinner for two or a family meal with friends, or a business lunch with your colleagues, Sahara Resort's restaurant is the perfect choice. Our helpful and friendly staff is always at your disposal to ensure you an unforgettable dining experience.
Join us at the Sahara Resort restaurant for a tasteful journey, in a stunning beachfront location and an amazing atmosphere that will leave you relaxed and rejuvenated.